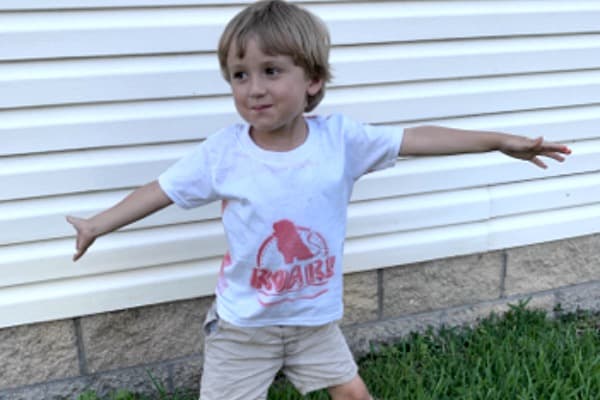 It is my privilege to welcome Christiana to The Best VBS today! She has the BEST tutorial for you for making T-Shirts for your VBS! You can use this tutorial no matter what your theme is for VBS – be it In the Wild, Roar, Incredible Race, Power Up, Mission to Mars, GiddyUp Junction or any other theme!
Keep reading to see how she makes this super cute, and super simple T-shirt with 12 preschoolers, but it is age appropriate for all ages at VBS!
---
Want a cheap, quick, long lasting, and kid friendly method for making T-shirts for VBS?
These T-shirts can be made, dried and worn during a single Vacation Bible School station (less than 20 min).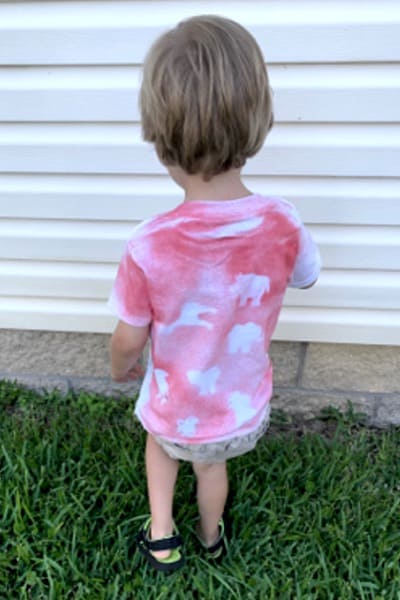 Scaled up, you can expect to spend about 35 cents in materials, plus the cost of the shirt.
This post may contain affiliate links. That means if you click and buy, I may receive a small commission. Please see my full disclosure policy for details.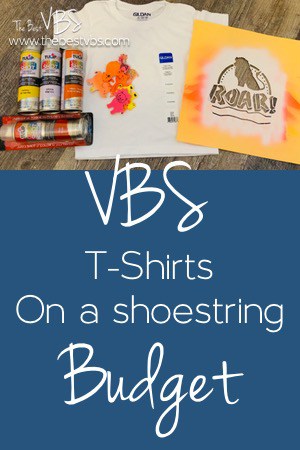 Supplies: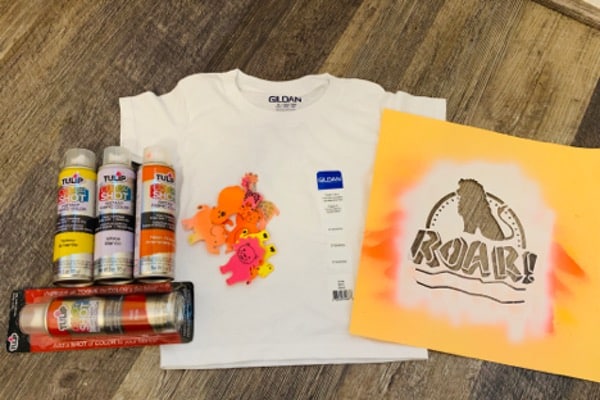 1. Design/Purchase a Stencil File to match your VBS theme
First… just buy a stencil file! I'll take you through what I learned, but in many cases you can find a file that's already designed (your time is valuable). The logo for Group's Roar VBS seemed made for a stencil (the letters of 'Roar' happened to be in a stencil friendly font).
I spent some time (ok an hour and half) in Adobe Photoshop connecting bits and erasing others before importing into Cricut's Design Space. If you want to make a stencil, remember that there cannot be any blank space not connected to itself. This is especially true when selecting fonts.
See Example. In Design Space you can search for stencil fonts (I like Blippo) and there are are many other free ones available on da-font for download.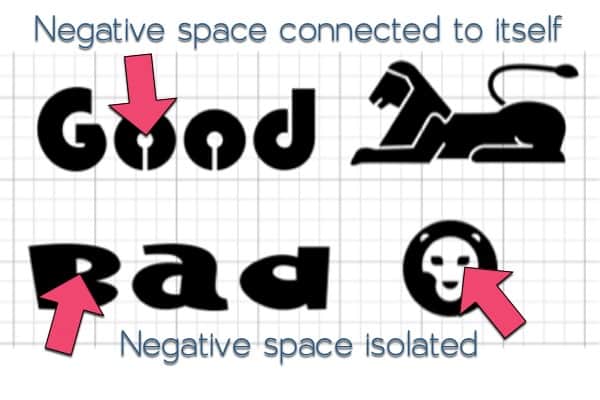 2. Cut Stencil(s) to use for your T-shirts for VBS
Import your stencil file into Design Space (or whatever program your cutting machine uses). I used heavyweight 12×12 cardstock and the stencil has lasted for 12 uses so far.
If you're going to be making lots of t-shirts for VBS, I suggest cutting quite a few of these (that way you can let it dry a little in between or have multiple kids making shirts at once).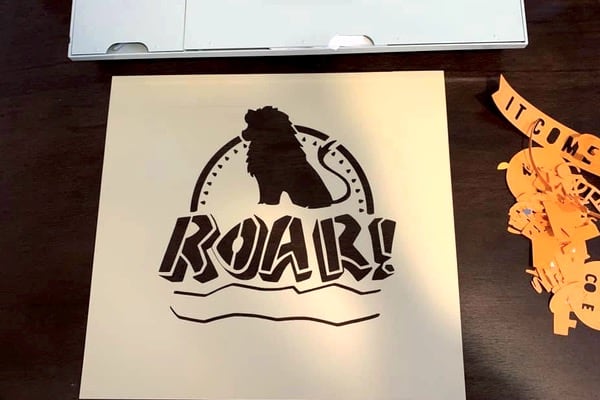 3. Position Vacation Bible School T-Shirt and Stencil
Find a protected area, even a tiny bit of wind is too much. A garage is perfect, but I've also done shirts in a large carpeted hall without overspray problems (and I had 12 preschoolers with me at the time).
In the pictures, I used a piece of poster board behind my shirt. Then, I put my stencil on top of the shirt. If any part of the shirt shows past the edge of the stencil, it would be helpful to mask it with scrap card-stock (no need to tape down, it should be heavy enough to stay in place).
---
Tip: You don't have to put anything inside your t-shirt, the dye does not soak through.

---
4. Spray T-Shirt with Tulip Fabric Spray
This step is key. First, really do shake the can for a full minute, it matters.
Then lightly go over the stencil, being sure not to start or stop over your shirt. I held the can 6 inches away and it took 3 passes (about 2 seconds) to cover the full stencil.
Resist the urge to go over the same spot twice; It won't ruin the shirt, but less dye means less dry time, less expense and gives a neat distressed look.
---
Tip: Just about any color of Tulip ColorShot will work on a white t-shirt. If you use a colored t-shirt for VBS, I've found that white spray works best.

---
5. Remove Stencil
You can take the stencil off anytime after 15 seconds. The shirt will be mostly dry (If you went over the same spot twice, the dry time will be much longer).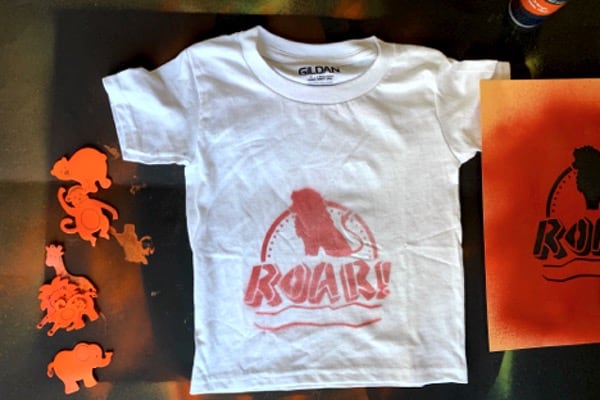 6. Optional back side of T-Shirt craft
The back side is where kids get to personalize their shirt. As soon as the shirt is dry to the touch, you can flip it over (I waited 2 minutes just to be safe).
I let my preschooler arrange foam animal stickers on the shirt. Then I sprayed the shirt all over. Try not to overlap, white spots are ok.
---
Tip: You do not need to take the paper backing off the stickers, the weight of the foam can keep the shapes in place if you are careful while you spray your t-shirts.
---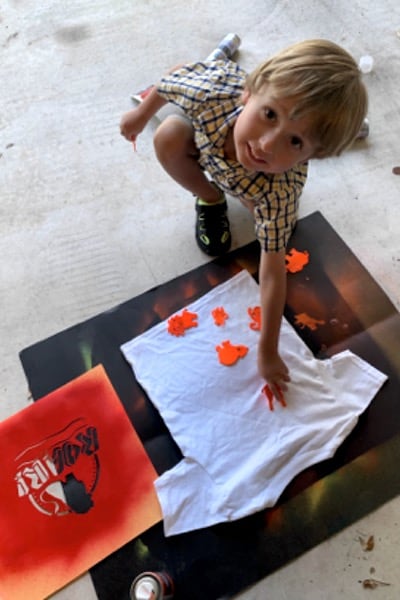 The shirts I made over a year ago stayed colorfast and vibrant and do not require and special care. This year, my church will be making 150 of these shirts and letting the kids (ages 3 and up) help arrange the stencils (I do not recommend letting youth spray as they are likely to overspray and overlap.)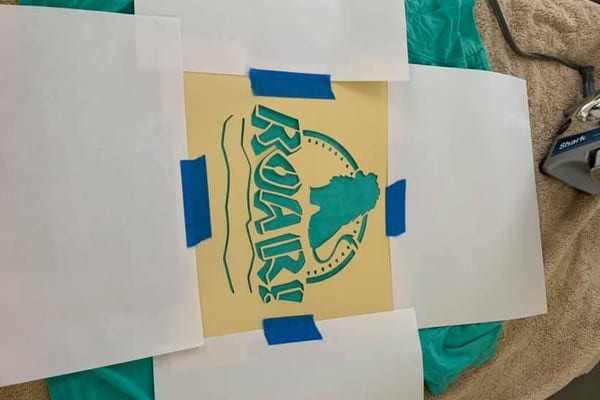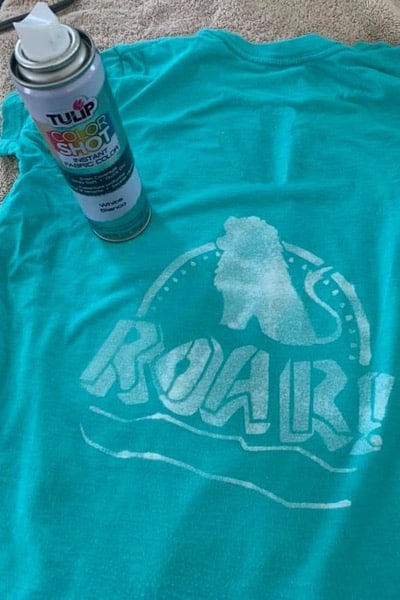 ---
You may want to check out these articles full of helpful tips for Vacation Bible School Directors:
---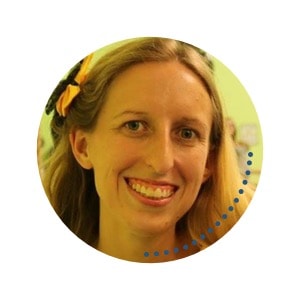 Christiana Garst
Christiana has been involved in VBS as a co-director for four year alongside her awesome Preschool Director. She also has the privilege of leading the Imagination Station rotation.
Christie has been involved with VBS for over 16 years! Some of those years she attended as a kid and then she has helped in some capacity for the rest.
When asked what her favorite VBS memory was, Christiana replied,
Last year our Pastor was selected to play Jesus and carry the huge, heavy cross. He was scripted to stumble a little and everyone gasped when he did. It was a very serious moment and the kids were paying careful attention. For many of them it was the first time they had considered the weight of the cross which allowed us to then explained the much greater weight of sin.